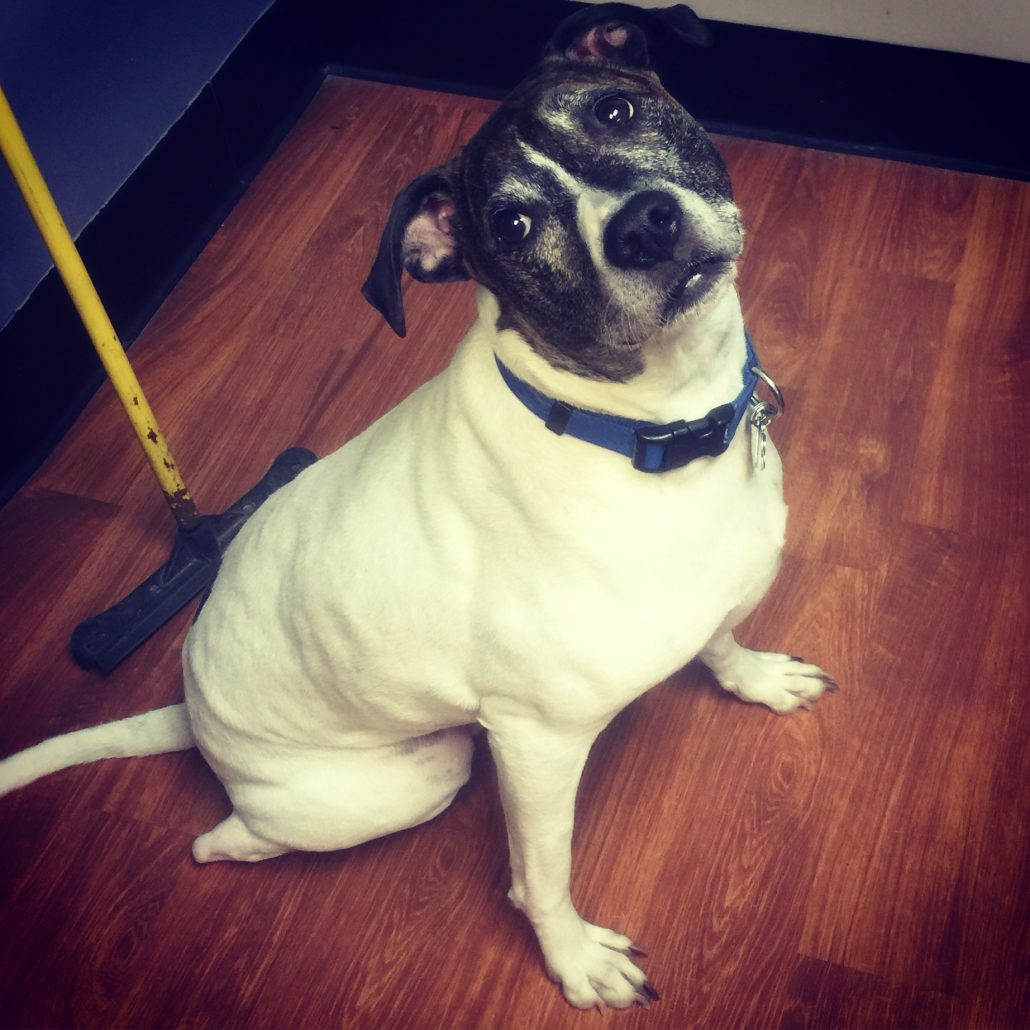 This handsome fellow is Chong. He is a rescue and the epitome of a lovebug, though it took him some time to warm up. He's a touch nervous and anxious, and his mom could tell something was not quite right in his back end. Chong had always had a bit of a bump in his spine. The hunch that he had almost resembled that of a dinosaur, and it was extremely sensitive.
At his first visit, Chong was in such discomfort and so nervous that we were only able to work on one spot in his whole body. This was completely okay, not every animal is going to be instantly comfortable with being handled and touched.
With each following visit, Chong became more comfortable with his surroundings and with his favorite chiropractor. Though it took some time, we've now come to a point where Chong gets super excited to see us and is even tolerant of getting adjusted. The hunch in his back has gone down significantly, and after a few months of adjusting had completely leveled. Now he has a very active guy and he tends to throw himself out of whack. At this point, however, we have no issue putting him back together so he can go be as crazy as he pleases.
Chong is a great example of slow introductions. Once he realized that he felt better after being adjusted, he began to look forward to his visits rather than be terrified. Each animal is different; it's all about respecting them and listening to their body language. By doing that, we were able to bring Chong into our hearts and never let him go!
http://advancedanimalchiropractic.com/wp-content/uploads/2016/08/ChongRoy.jpg
1844
1844
Dr. Christina Cole
http://advancedanimalchiropractic.com/wp-content/uploads/2019/02/logo-l2.png
Dr. Christina Cole
2016-08-17 15:56:49
2016-08-17 15:56:49
Chong the Nervous Pup and Back Pain